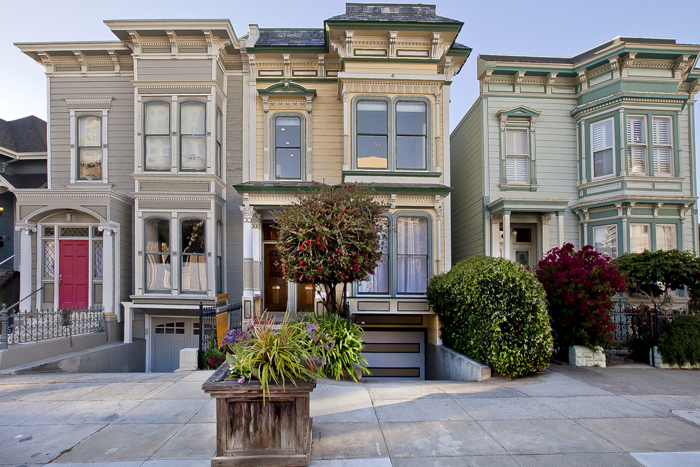 Zillow predicts the pace of home-value appreciation will drop by more than half over the next 12 months in the San Francisco metro area.
The implications could be profound in the Bay Area, which has enjoyed one of the nation's hottest housing markets over the past several years and where homeowners have come to expect beefy annual gains as a matter of course.
Zillow's projections are that home values in the San Francisco metro area will rise 4.3 percent in the year to August 2016, vs. the 12 percent increase seen from August 2014 to last month. Home values in the city of San Francisco fare a bit better, projected to rise 5.2 percent in the year to next August, while home values in popular Palo Alto are expected to rise at a 6 percent pace during that same one-year period.
But the city of San Jose is expected to chalk up appreciation of just 3.1 percent in the next year, with a projected 3.6 percent pace for the San Jose metro area in the year to August 2016.
By comparison, the pace of home-value appreciation nationally last month was 3.3 percent and Zillow expects that pace to slow to 2.2 percent in August 2016. That means home prices in many markets, including the Bay Area, will still be rising almost a year from now.
Zillow Chief Economist Svenja Gudell said the company's number crunching takes into account employment data, the current trend in home values and interest-rate expectations. She expects the Fed to boost by year-end a key interest rate by a quarter percentage point, which would impact the 10-year Treasury rate, which closely tracks 30-year fixed-rate mortgages.
The slower pace of home appreciation in the Bay Area will be "startling," given the double-digit pace of appreciation in recent months, Gudell said. "You'll see less speculation and investor interest in flipping properties."
In polite circles it's often advised to avoid conversations turning to religion and politics. In California, that list includes talk of real estate, at least if the topic of conversation is anything other than home prices are heading rapidly higher. That reflects how much a typical California homeowner has tied up in the housing market, emotionally as well as financially.
When Zillow said last month that it had detected a cooling housing market, even in the Bay Area, some took issue with the analysis. This week Zillow (NASDAQ: ZG) was adamant that a slowdown is underway.
"We've been noticing a slowing trend, and it was only a matter of time before some markets went negative," Gudell said of the national housing market. "San Francisco will still see 4 to 5 percent home value appreciation, which is significant."
But troubling anecdotal evidence is emerging among the Bay Area's wealthy that some are deciding now's the time to sell. (Of course that means others are on the other side of the table, buying.)
Earlier this month, Andrew Greenwell, CEO of Pleasanton-based Venture Sotheby's International Realty and one of the stars of Bravo's "Million Dollar Listing San Francisco," said that some of his financially savvy clients are selling their homes with plans to become renters for a year or so. (That's not surprising, given that cash is king amid rising deflationary pressures around the globe.)
This week a Bay Area resident and long-time investor in residential real estate along the California coast sold one property and is considering "liquidating" other real estate and hard assets. She counts herself among those who see deflation as a greater economic threat than inflation.
Zillow's (NASDAQ: Z) Gudell said she's seeing people sell in pricey San Francisco to buy in less expensive markets, relatively speaking, such as Seattle and Portland, Ore.
Asked what advice she has for Bay Area homeowners who wonder whether they should sell now, Gudell said, "It's really an extremely personal decision. But you shouldn't think of your own home as an investment vehicle. It's a place to live."