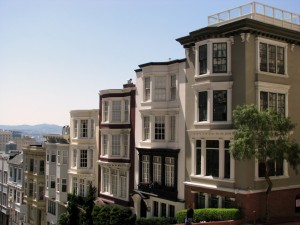 When shopping for a new California home one important item to add to your home purchase checklist is homeowner's insurance. Homeowner's insurance covers damage to your home caused by fire, theft and certain natural disasters. Homeowner's insurance also protects you from liability in the event someone is injured in your home. If you are financing your purchase, your lender will require homeowner's coverage.
In the Bay Area, it is wise to add additional coverage for insurance from earthquakes, as such events are not covered in most basic policies.
A homeowner's insurance policy can save you thousands, possibly millions, of dollars if your home is damaged or destroyed or someone attempts to sue you after being hurt in your home. So homeowner's insurance is a smart buy, but when should you start looking?
When to Start Shopping
You can get a quote for homeowners insurance before you buy a house. In fact, I recommend that my clients shop around for cost quotes and coverages well before closing on a mortgage loan. Doing so will give you enough time to compare policies side by side and will allow you to find discounts that could save you lots of money.
In shopping for the lowest premium, you should be comparing apples to apples. The main factors you should compare with different carriers are the deductible and the coverage.
You can shop for quotes either over the phone with an agent, or online. If you choose to shop online, the questionnaire will be extensive and specific, and will want to know everything about the home. It may ask you for information with which you are unfamiliar, so it is a good idea to call a local real estate agent, who will be able to help you obtain information such as age, type of structure, roof, wiring, alarm systems, etc.
Replacement Cost

Your insurance policy should cover the entire replacement cost of your home–even though it could exceed the limit of your policy. The cost to rebuild a home destroyed by fire or other hazards continues to increase, due to the growing costs of building materials and fossil fuels. Some insurance policies have a clause that allows for the growing cost of construction to rebuild a home if disaster strikes. "Extended replacement cost" pays up to 120 to 125 percent of the policy limit, but a "guaranteed replacement cost" policy has no limits. Some policies may state that they cover "actual cash value." Actual cash value means value minus depreciation.
Home Contents / Personal Belongings Coverage

Insurance coverage is not just for the dwelling that you are buying, but also for the contents of your home. Coverage for furnishings and other possessions can be increased if needed. Policies have riders or add-ons to cover special, expensive items like antiques, art, jewelery or electronics. Carefully consider the value of your possessions and decide if the suggested contents coverage is enough in case your home is destroyed by fire or you lose the items to theft.
Other Considerations

Homeowners insurance does not cover flood damage from storms. If your Bay Area home is close to lakes or coastal areas, or is located in a flood plain, you may need flood insurance. This is another add-on, and there is a cost for it. In the event you are required to buy flood insurance, you must have the wind rider as well. Insurance companies cannot determine whether storm damage is caused by flood waters or by wind blowing flood waters.
At Your Service

Preparing yourself for the purchase of your next home does not need to be difficult or daunting task. Start putting together a checklist of items to cover and give yourself some time to check these items off as you get closer to making an offer. Consider me at your service if I can help answer any questions along the way!