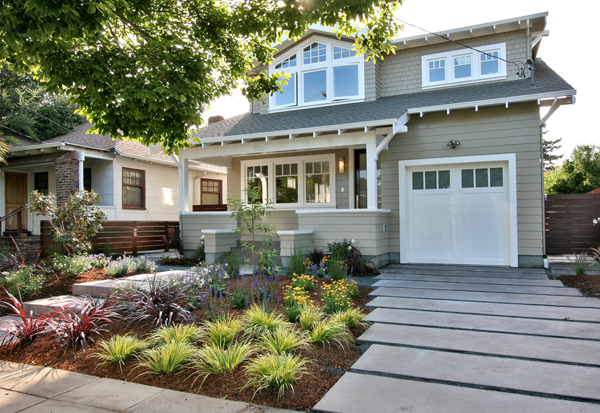 One of the main questions San Francisco and Oakland homeowners have when deciding whether to sell is "what's my home worth right now?"  Indeed, the current value of your home may be one of the biggest factors influencing your decision whether to sell or stay put a little longer.
As real estate professionals, we look at comparable sales, or "comps," to accurately determine a home's value. Looking at comps allows us compare apples to apples when helping a client sell their home for the most amount of money. As a homeowner, you know that your home is more than just a number like "3 bed/2 bath." Your home has features that other 3/2's may not have. For example, a large backyard, Bay views, more square footage, etc. By looking at true comparable sales, we can pinpoint a home's value for our clients.
While a good analysis of comps provides the most accurate home pricing, there are ways you can estimate your home's value on your own.
Here are five ways you can estimate the value of your Oakland or San Francisco home:
1. Talk with your neighbors.
Perhaps one of the most overlooked resources for estimating our home's value is our neighbors. As homeowners we love to keep track of where our property stands in the market. After all it's likely one of our biggest financial assets and we've spent years looking forward to cashing out all of that earned equity at sale.
Our neighbors may know what the home sold down the street had most in common with yours. They may be able to tell you why it sold for so much (or so little). In other words, they may know details that sites like Zillow, Trulia, etc. will not tell you. With this knowledge, you can better estimate the likely sale price of your home.
I've found that when it comes to our real estate investments, we all like to chat. Don't forget about your neighbors when researching the potential value of your home.
2. Attend Open Houses in Your Neighborhood
Your neighbors may have some great details about the house that sold down the street, but no one knows how your home compares to similar properties better than you.  Ask your Realtor for a list of the weekend's open houses in your neighborhood or check the online real estate sites for a list. Saturday and Sunday are filled with open houses in both San Francisco and Oakland.
Look at the asking price for the homes you plan to visit. Look also at the common features of the home (bed/bath, square footage, garage, etc.). When you're touring the open houses, compare them to yours, looking at as many details as possible. How do they compare? Are you comparing apples to apples?
After visiting a few homes and analyzing your notes, you should have a good idea of your home's approximate value.
3. Check Sites Like Zillow
Although this is my least favorite approach (see this article), it's worth mentioning that many online real estate sites feature home price estimating tools.  Zillow's "Zestimate" and Redfin's "Home Value Tool" are examples.
Be aware, though, that these sites never take into account the distinguishing features of your home and the home prices quoted are never, ever accurate (they're just estimates, after all).
I recommend using these sites only as a starting point for your research, but be sure not to put your faith in their price estimate tools.
4. Look at recent comparable sales, just like a real estate professional
With so much real estate data being public record, it's easier than ever to get information about recent comparable sales (the "comps" mentioned above). I created JustSoldData.com to help consolidate this information for sellers, in addition to providing market trends.
Check out JustSoldData.com as another resource to help you more accurately estimate the sale price of your home.
5. Ask a good, qualified real estate professional to give you a detailed analysis
Of course, the most accurate way to figure out the value of your home is to seek the advice of a qualified real estate professional who will conduct a very detailed analysis of comparable sales. Typically real estate agents look at sales data for the previous three to six months. We look at similar homes within a mile radius (or less) of your home. Your Realtor will likely contact the selling agents of similar homes to find out more details about why a home sold at a particular price that does not appear to be the norm. We might also ask what features a home had that may not have been listed on the MLS.
So, what's your home worth?