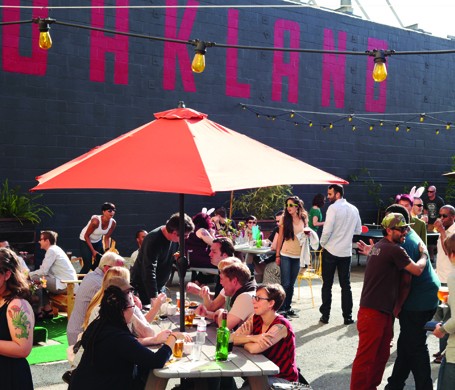 Ready for a new beer garden, Oakland? In stories published by SF Gate and San Francisco Eater, it is reported that Farm League, the East Bay restaurant and bar design & management group that helped launch such projects as Westbrae Biergarten, Tigerlily restaurant, East Bay Spice Company, and Drake's Dealership are in the middle of an ambitious new concept a stone's throw from Oakland's MacArthur BART station.
According to co-founder Joel DiGiorgio, Farm League is planning a restaurant called Arthur Mac's Tap & Snack(Arthur Mac ~ MacArthur, get it?) that will be located within a larger complex planned for the corner of 40th Street and MLK Jr. Way. The project, a collaboration between Farm League and Ben Frombgen of San Francisco's Bcooperative, will consist of a small indoor section with a larger outdoor beer garden and will serve "approachable food and beverage in a fun and relaxed setting."
But perhaps most interesting is the project within which Arthur Mac's will be located. DiGiorgio said the eatery and beer garden would serve as a central fulcrum for a bigger complex that he described as somewhere in between a shared work space such as Impact HUB and a boutique retail hub like Temescal Alley.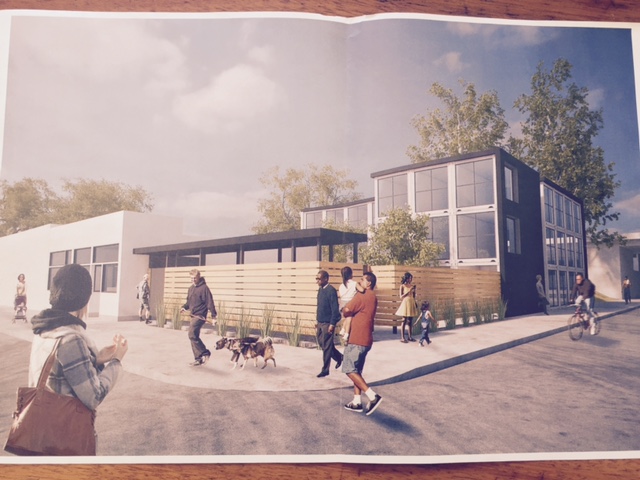 Designed by Oakland's Baran Studio Architecture, the mixed-use community gathering space will feature Arthur Mac's, as well as a coffee shop, and three small retail outlets along 40th St. In addition, there will be 26 commercial studios "intended to be individual offices or showrooms for local start ups," anything from small architecture firms to artist co-ops. Most of the studios will be quite small—around 150 square feet—and be housed in re-purposed shipping containers.
As for the expected opening date? For the restaurant portion, at least, DiGiorgio said they were shooting for a Spring 2016 launch.