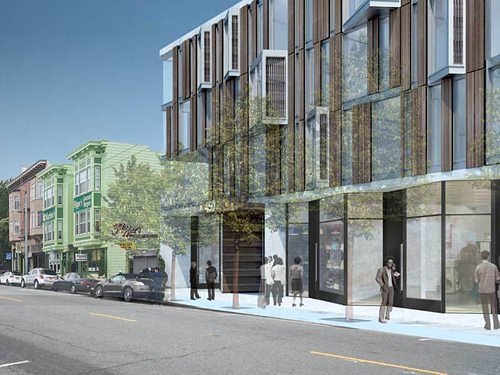 Looking for a new place to call home in San Francisco? Good news, there are 10 new developments coming onto the San Francisco market soon – some available before the end of 2015 and a few in 2016. The biggest developments are both rental projects, with Potrero 1010 and 101 Polk Street both set to launch in the next few months. If all eight of the new condo buildings with possible fall on-sale dates head to market, 325 new condos will be up for sale, but at least a few of those could end up being pushed to next year.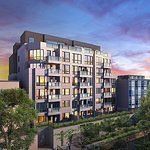 1) LUXE, PACIFIC HEIGHTS
The 34 condos on the edge of Pacific Heights are ready to start selling. Check out the floorpans. All of the units include floor-to-ceiling windows and private outdoor spaces.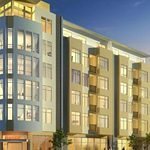 2) 2655 BUSH STREET, LOWER PAC HEIGHTS
The 81 units at the corner of Bush and Divisadero were once supposed to be apartments, but all that changed when developer KB Homes took over. Unit sizes will range from 615 to 1,704 square feet, and amenities will include a fitness center, a greenhouse and a courtyard. Updates about the development have been scarce as of late, so it's not certain that the development will actually hit the market before the end of 2015.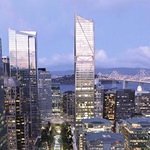 3) 181 FREMONT, TRANSBAY DISTRICT
The 70-story tower that will be 181 Fremont poked its head above ground this summer when above-street-level construction began. The building will have 67 units that begin on the 54th floor. An entire floor devoted to amenities will include a yoga room, a library, an open air terrace, and a fire pit.
4) 1001 17TH STREET, POTRERO HILL
Construction is fairly far along on the 26 units at 1001 17th, and they are expected to launch this fall. The condos sit right in the shadow of the freeway, but that means easy access to points south of San Francisco via either car or Caltrain.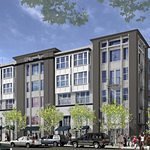 5) ONYX PHASE II
After selling out its first round of condos back in 2014 in no time, Onyx is ready to launch Phase II with 21 more new homes. Expect to see prices higher than last year's $1,000 per square mark. There's also now a Philz Coffee in the retail space on the ground floor of the complex.
6) 832 SUTTER STREET, LOWER NOB HILL
This narrow Tendernob building will have only 20 new condos, but they have been a long time coming. The design is from Ian Birchall and Associates and is a revamp from a 2008 project that was 20 feet taller. No on-sale date has been set, so they may not be available until next year.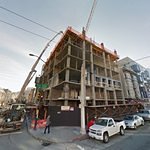 7) 1868 VAN NESS, NOB HILL
This former gas station will have 35 units. Renderings and sale date are not yet available.
8) 450 HAYES STREET, HAYES VALLEY
The latest Hayes Valley development from the team at DDG and DM Development is expected to launch in late 2015. Expect 41 one-, two-, and three-bedroom residences in a low-slung building designed by Handel Architects.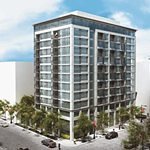 9) 101 POLK, CIVIC CENTER
The 162-unit rental building from Emerald Fund, the developer making big moves around mid-Market/Civic Center, is expected to start renting late this year. The former parking lot will have two roof decks for its new residents.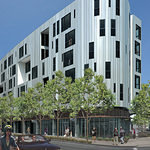 10) POTRERO 1010, POTRERO HILL
The new development that is transforming a formerly barren corner of Potrero Hill near the freeway is expected to start pre-leasing some of its 453 apartments by October. Move-ins into the amenity-laden apartments will begin in December.
via SF Curbed