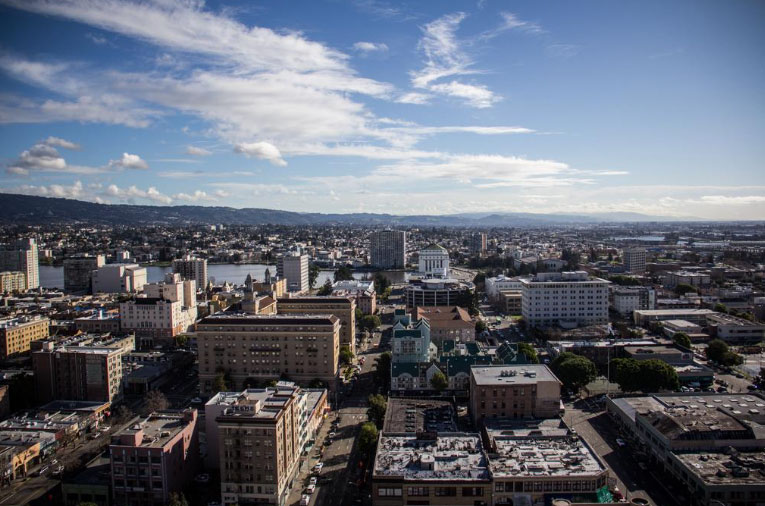 Housing site Zillow today issued its forecast for the hottest neighborhoods in the San Francisco metro area for 2016 – and it turns out they are all in Oakland.
The results are based on the Zillow Home Value forecast, which predicts the change in the Zillow Home Value Index over the next 12 months. Within that criteria for potential prices, Oakland was far and away the biggest gainer, with the Jefferson neighborhood claiming the top spot.
"The neighborhoods on our list of the hottest neighborhoods for 2016 are the places we think home values will rise fastest over the next year," Svenja Gudell, Zillow (NASDAQ: ZG) chief economist, told the Business Times. "In the Bay Area, fast-growing home values are caused by high demand. San Francisco's job market is doing well and a lot of people are competing for the same housing, driving up prices."
Oakland grabbing the top hottest spots came as no surprise to Gudell, who said Oakland's continuing boom can be nothing but good news for homeowners there.
"In 2016, people will continue to cross the bridge hoping to find an affordable place to live, driving up home values in Oakland neighborhoods," she said.
"Oakland is seeing a lot of fast growth, new businesses – like Uber – and it's changing fast," she added. "Oakland's going to look a lot different at the end of 2016 than it did at the beginning."
Hottest San Francisco Metro Neighborhoods for 2016, all in Oakland, CA:
Jefferson – 8.8 percent forecasted home value growth
Fairfax – 8.4 percent forecasted home value growth
Arroyo Viejo – 8.1 percent forecasted home value growth
Old City, Oak Knoll-Golf Links, & Havenscourt – all with 7.4 percent forecasted home value growth
Cox – 7.2 percent forecasted home value growth